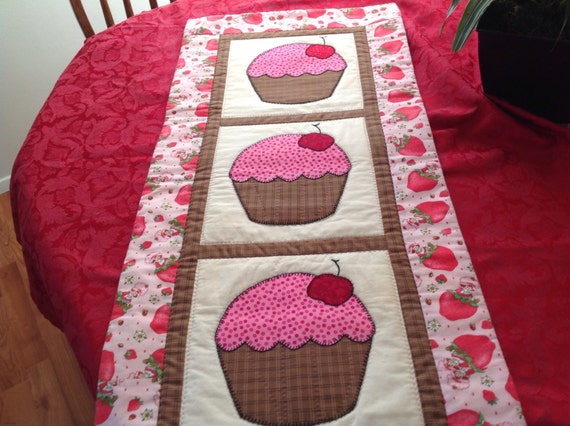 Happy Birthday Cupcake Hand Appliquéd Table Runner
There's always room for a Birthday Party no matter how old we get! As much as we don't like another Birthday candle on the cake….us older folks anyways! Kids love saying I'm another year older… This table runner was made with kids in mind to celebrate a fun Birthday! To decorate for them!
It measures 17 x 39 with 3 large birthday cupcakes with a fun polka dot frosting! Each one was quilted by hand and a blanket stitch done around the icing. Along with a red cheery on top with a hand embroidered stem. Brown plaid fabric was used for base of each cupcake as well as the sashings. I used some cute Strawberry Shortcake fabric for the borders. On the back some soft flannel. I did the pillow turn method with no binding added and cotton flannel in between.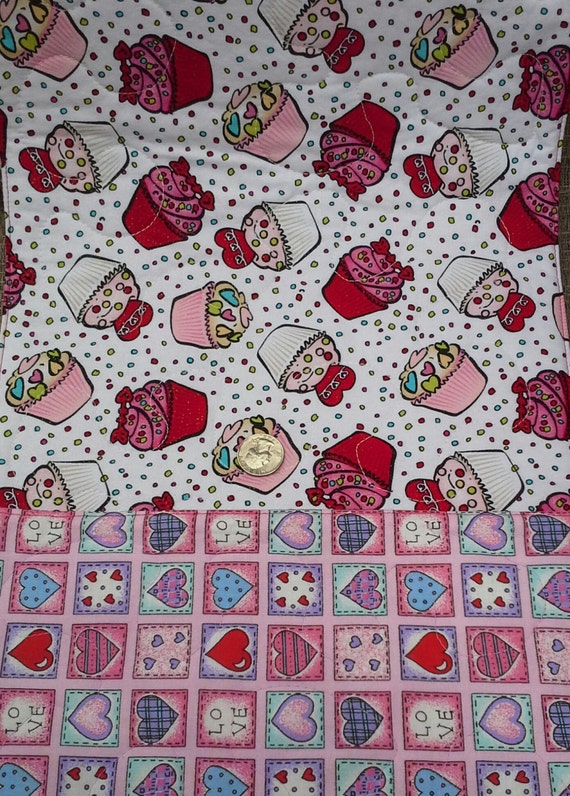 Table Runner – Reversible, Valentine Cupcakes and Conversation Hearts, 12." X 40″
This table runner is beautiful on both sides, it has glitter embedded on the side with the cupcakes. Silver on the cupcake side, and conversation hearts on the other side. It is on my 6ft table so you can see size and I have a quarter on the cupcake so you can see the size of each print. It is a very fun fabric and will add to your holiday mood 🙂
Ready to ship!
Machine quilted. Cotton fabric, thread, and polyester batting. 12." X 40″.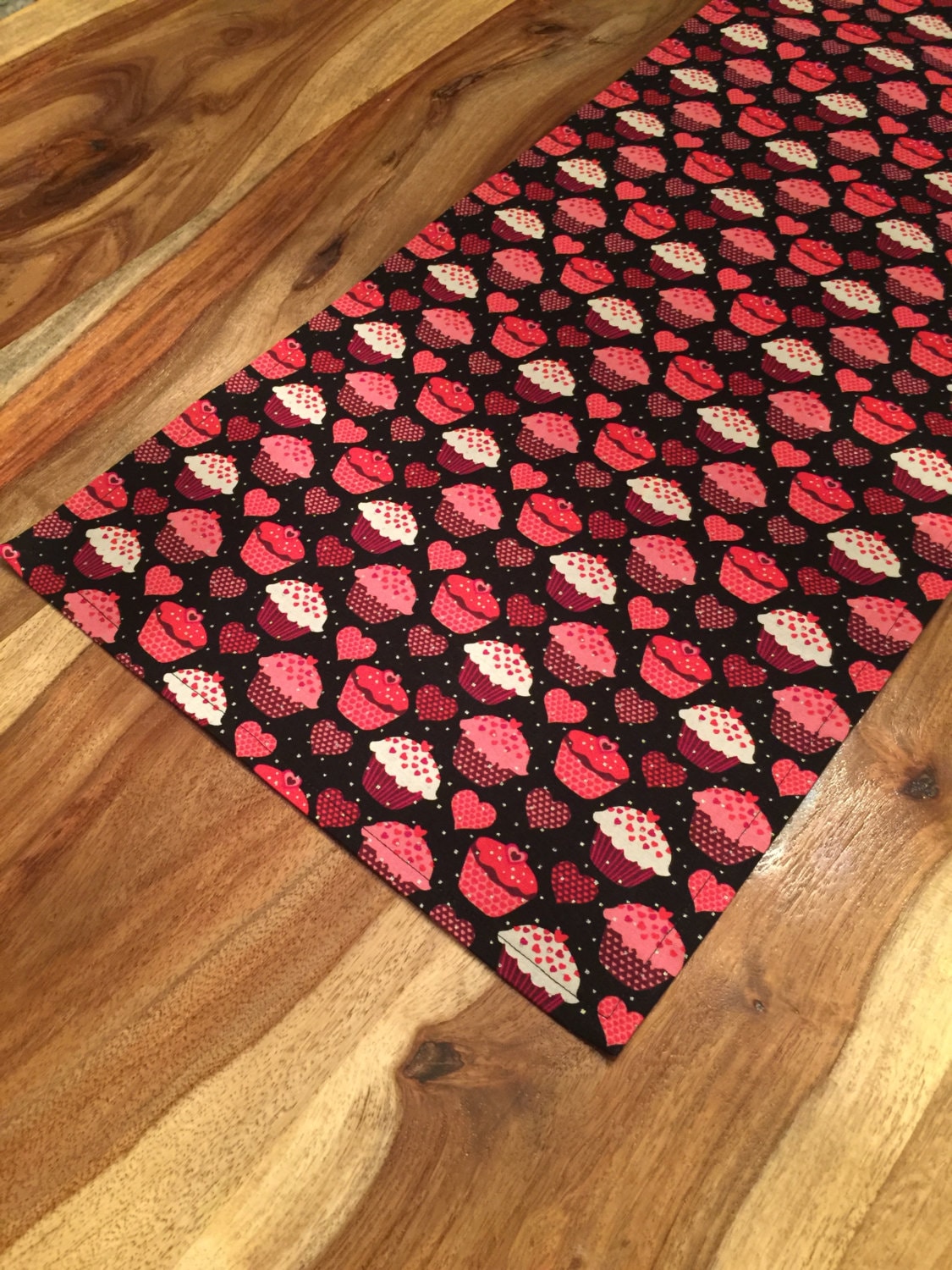 Pink Valentine Cupcake Table Runner-hearts, cupcake, metllic silver dots
This is a cute table runner for Valentine's. The pattern is sweet Valentine cupcakes with tiny hearts on a black background, all covered in a metallic silver dot. The material is a cotton cloth. The back is lined in black cotton.
The runner is 74″ long and 13″ wide.