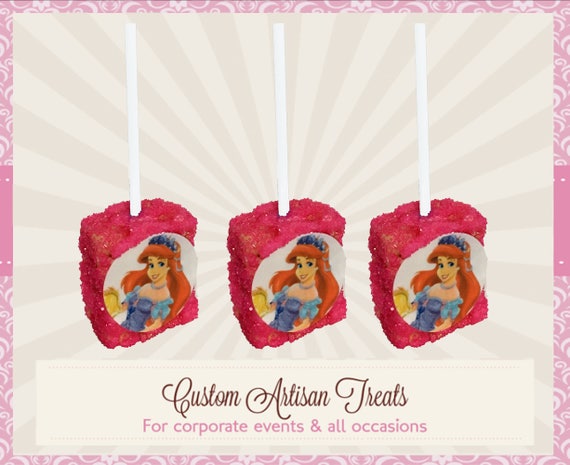 Ariel the Little mermaid Rice Krispie Pops (12)

Perfect size for a kid!! tiny RICE KRISPIE POP & edible image(12)
These Rice Krispies® are drizzle with white chocolate, your photo or image is framed with hundreds of tiny sprinkles. What a delicious way to picture yourself on your special day!
Edible Image size 1.5"approx / Pop size 2"H approx/ Plastic stick white 3.5″ approx.