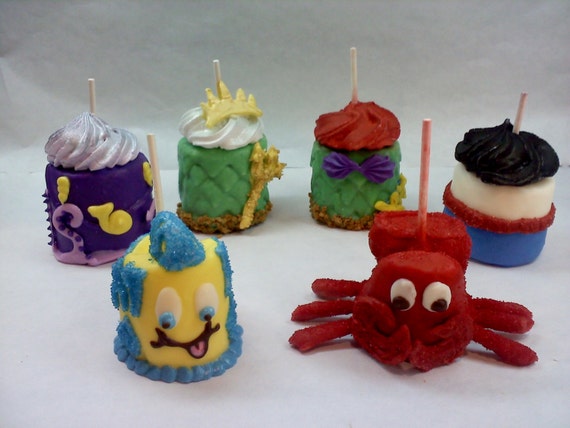 The Little Mermaid Inspired Giant Marshmallow Pops 1, 2 or 3 sets Your choice

Giant marshmallows are cut and designed into The Little Mermaid Inspired pops that are perfect for any girls party. Each pop is carefully made to resemble its counter part.
Homemade white and milk chocolate are used in these pops along with colored sugar sprinkles, french meringue cookies, handmade chocolate trinkets, gold, red, black and silver edible spray and pretzel sticks (Sebastian's legs).