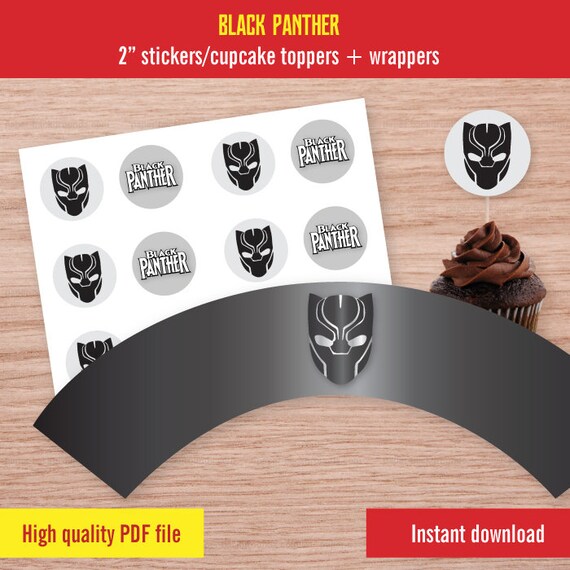 Black Panther Cupcake Toppers 2" and Wrappers

Welcome to MyBestParty! There is a hero in each of us, but which one? Make your Super Heroes party fabulous with these colorful printables! 🙂
This listing is for Black Panther 2 inches cupcake toppers and wrappers. Toppers can be also used as stickers or labels to decorate your party.
——–This listing contains:————
* 1 High Resolution PDF
~ 1 page with 12 cupcake toppers. Size of the cupcake toppers is 2 inches.
~ 2 pages with 6 wrappers with 3 wrappers on each page. Each wrapper fits standard cupcake size.
~ PDF files are 8.5 x 11 inches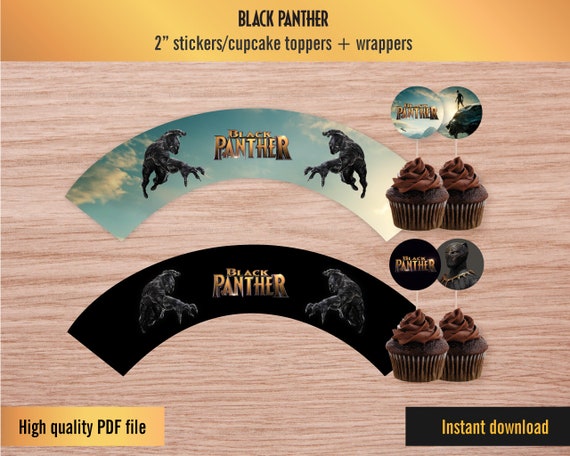 Black Panther Cupcake Toppers 2" and Wrappers

* 2 High Resolution PDF
~ 1 PDF contains 6 pages, each page has 9 – 12 cupcake toppers. Size of the cupcake toppers is 2 inches.
~ 2 PDF contains 2 pages, each page has 3 wrappers. Each wrapper fits standard cupcake size.
~ PDF files are 8.5 x 11 inches