Beauty and the Beast Printable Cupcake Kits – Print cupcake wrappers and cupcake toppers of your favorite Princess Belle and her friends!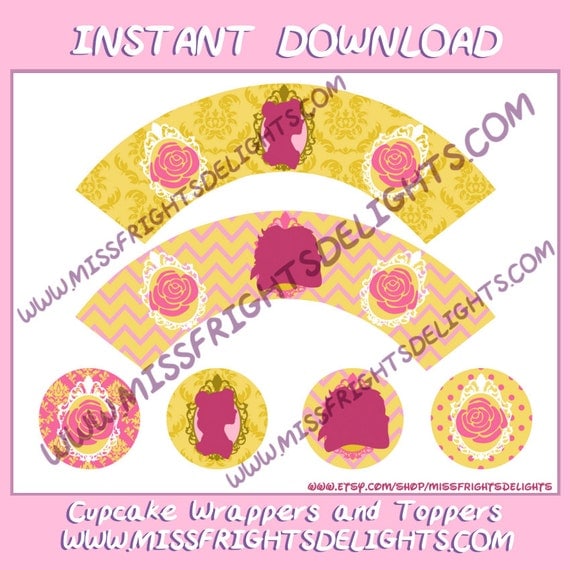 Beauty and the Beast Cupcake Wrappers and Toppers
Every Princess knows that the true magic of a party is in the little details, so why not add that extra sparkle to your little Prince or Princesses special day with our Beauty and the Beast themed printables!
Once purchased you will receive the un-watermarked, high quality digital JPG file for you to print off and make. This download includes a US Letter sized page incorporating:
-2 cupcake wraps
-4 circular toppers
Colours and sizes may differ due to individual printer settings and papers used.
You will need:
– Printer
– Card
– Scissors
– Glue or Tape
– Food Picks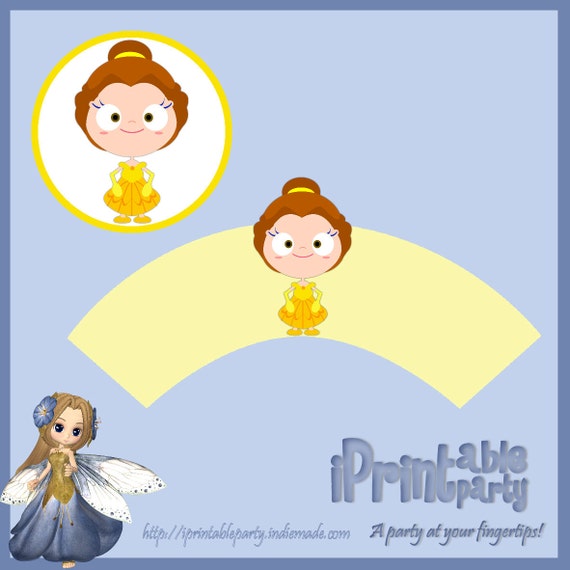 Belle the Beauty Themed Cupcake Wrapper & Topper
Dress up those boring cupcakes with these super cute wrappers and toppers.
Instructions are included but it's pretty easy. Print your wrappers and toppers onto 250gsm card, cut and using a glue stick and double sided tape – secure.
—————————————-
Here are more Beauty and the Beast Cupcake Decorations!:
Beauty and the Beast Cupcake Toppers
Beauty and the Beast Cupcake Picks
Beauty and the Beast Fondant Cupcake Toppers
Beauty and the Beast Edible Image Cupcake Toppers
Beauty and the Beast Printable Cupcake Toppers
Beauty and the Beast Printable Cupcake Wrappers
Beauty and the Beast Printable Cupcake Kits
Beauty and the Beast Wedding Cupcake Picks